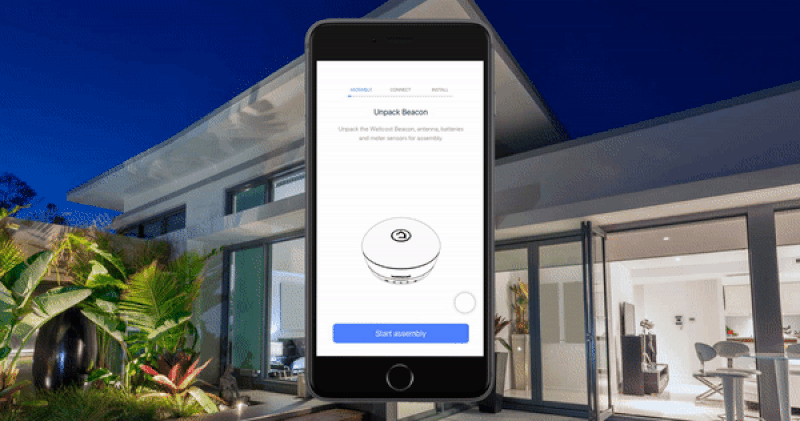 Here's a sneak peek of the animated Wattcost app assembly guide.
Making a new consumer technology product which appeals to a broad range of people is somewhat of a designers paradox. If the product is too technical, it might only appeal to a small segment of the market that can quickly move on. Also, if the product isn't easy to use and live up to its promoted benefits, the larger consumer segment often fails to hear about the product.
At the start of the Wattcost project, we were very aware of the real need to find a balance between creating a product using the latest technology and consumer product usability. Creating something very complex yet simple to use, has been a real focus for the team.
From new industrial design and manufacturing techniques, reinventing WiFi and real-time sensors to operate for up to 12 months on batteries, to humanising electricity data into actionable insights - it's been a massive effort from over 42 people who have worked on the project over the past 4 years.
We have heavily focussed on making the Wattcost Beacon, stick-on and click-on sensors super easy to install. During installation the Wattcost smartphone app communicates directly with the Beacon to deliver an intelligent 3-step animated guide, showing how to simply assemble, connect and install your Beacon.
You may have noticed in the animation the top of the Beacon looks a little different. This is the first public showing of our new trademarked logo, which is representative for our vision for Wattcost to create intuitive home technologies that inspire people to live more sustainable lives.
The global shortage of electronics components is still causing delays for our manufacturing partners here in Sydney and Malaysia. However, the team is working hard to source and test new components to deliver pre-orders before Xmas.
Warmest regards,
David
CEO & Co-founder