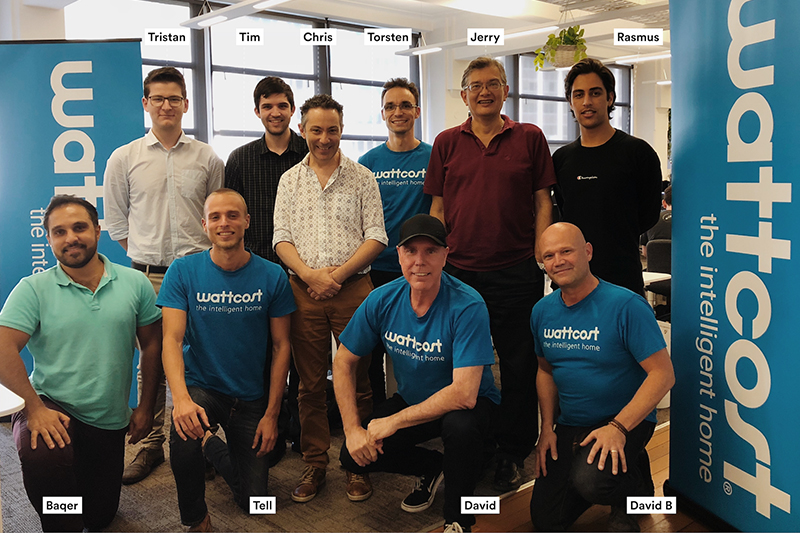 Meet the Wattcost team based at our Sydney headquarters
Key to creating great products is to have great talent.
And here at Wattcost we've recently welcomed some of the best engineering, design and production talent around, as we edge closer to launching one of the most exciting innovations in the Australian energy space.
We mentioned last month that we'd been putting candidates through their paces in ways we'd struggle to cope with ourselves! And so like a late season episode of Survivor, here we present the toughest and smartest of the crop to join us as we prepare for the exciting journey ahead.
Our most senior new recruit, Jerry is Wattcost's head of manufacturing and procurement, bringing more than 25 years international experience in electronics plant management and electrical engineering.
We're also proud to welcome senior software engineer, Torsten, who is a coding machine with 10 years' experience working at the coalface of digital innovation.
And Baqer, our full-stack engineer has returned after an overseas sabbatical, bringing with him valuable experience from other sectors including healthcare and real estate.
Helping them and the rest of the team out are our new Computer Science and Mechatronics engineering interns, Tim and Tristan.
On the product design side, Rasmus has relocated all the way from Sweden to be part of the team. Look out for our new company branding next month, to see why we know we made the right choice.
Finally, former technology journalist and now communications specialist David Binning has joined the team, providing support around media strategy and content as we get ready to really push the Wattcost story out to the world.
With these additions to the Wattcost team, we expect to deliver your pre-order before the mid-year electricity price rises hit, so you can take control of your energy costs forever!
Best and warm regards,
David
CEO & Co-founder